*939 words = approximately a 5 minute read
"Reading and writing are the most nourishing forms of meditation anyone has so far found" – Kurt Vonnegut
This has been a pretty good summer, for the most part. I lost my job at the end of May, which couldn't have been better timing weather-wise. It's been hot and beautiful for three straight months, with only the odd cooler day. I've been out on the deck writing and reading almost every day.
When I feel like it, I take a break and play with Alice or go for a run*1I've dropped 10 pounds since I started running a month ago. It's been relaxing and has given me the opportunity to be introspective and think about where and what I want to be for the next decade or so. Lack of income is definitely worrisome, but that'll sort itself out sooner or later. When my only problem is money, I know I'm a fortunate guy.
I'm envious of people who are able to do real, tangible, good things for other people. Doctors. Farmers. Musicians. Aid workers who go to disaster zones and help. I appreciate the things they do keep us healthy, both physically and mentally, and wish I had whatever it is that they have.
The best thing I feel like I have to offer is words. I've given up trying to understand why some people like the words I string together, but I'm glad they do so I'll keep on writing them. I'm struggling a bit at the moment, and the Z&TG stories are falling behind where I'd hoped to be in September. I'm not super worried about it. I'll just keep writing until the words make me happy again. I don't believe in "writer's block". I just think everything ebbs and flows and battling that is futile. In the end, it's supposed to be fun. Beating oneself up isn't fun, although it seems to be popular.
I've been doing a lot more reading. All my favourite writers insist that to be a good writer, one must be an avid reader. It makes sense. How can anyone be good at anything unless they observe what others in their field are doing, for better or worse? Even Mozart had influences.
My daily commute used to take about an hour. When I found myself with longer than a commute to read, I noticed that I had a degraded ability to read a book for longer than a half hour or so. I was favouring nonfiction articles I found online, because that's what fit into my commute*2And my Kobo makes it very easy to queue anything interesting with it's ability to synch with Pocket. I couldn't concentrate on a book for hours like I used to be able to. I was a victim of something I'd spent a lot of time defending; short attention span due to digital overload.
I'd rather we all read something, so I still defend short offerings. They're better than not reading at all, but I wanted to get back to longer books and longer reading sessions. Now that I've done so, I've found it's akin to muscle memory*3Although I don't play a lot of guitar these days, I can still pick one up and fairly adeptly bash out some scales and chords and EVH inspired finger taps. Within a couple of weeks, I've been able to get back into multi-hour, fully absorbed reading sessions. The kind where hours disappear. Just yesterday I polished off "Reasons to Stay Alive" by Matt Haig. It's about 250 pages and it took me two days*4It helps that Matt Haig is a fucking brilliant and highly readable author.
I tend to have 2 or 3 books on the go at one time. One fiction, one nonfiction, and one that can be savoured over time, where each chapter stands alone*5Einstein's Dreams, Satiristas, Oor Wullie compendiums, for example. Non-readers sometimes ask how this can be done. I answer that it's no different than watching the news on TV, then switching the channel to Brooklyn 99. Our brains are pretty nimble if we give them the opportunity
It's a strange habit of mine – likely born of thrift – that I often only purchase books after I've borrowed them from the library and read them. Once I know the book has some value to me, I don't mind spending the money to own it. I think "These words are magical. I'll refer to this later, so I must have it close to me". It usually sits on the shelf collecting dust for years because I rarely re-read books. That would take away from the time I have to discover new books. I keep meaning to re-read a few Vonneguts that meant something to me (Breakfast of Champions, Cat's Cradle, Slaughterhouse 5), but I get distracted by things I've not yet read.
I feel absolutely zero obligation to finish a book I'm not enjoying. That's the same as forcing a shitty meal down my throat. Life's too short. I'm not getting younger, so I'd rather invest my time in things I like and bin things I don't.
To summarize: Reading is good. We should all do much more of it*6I suppose this post could have been 11 words long….
---
One final thought, apropos of nothing: I'm growing my hair out since I don't have a dogmatic boss to answer to anymore. I hope. I've tried this before and always bail once it reaches that goofy stage where I have to wear a hat all the time. Not that I have anything against hats, but I like them to be an option, not a requirement.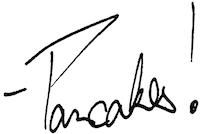 | | | |
| --- | --- | --- |
| 1. | ↑ | I've dropped 10 pounds since I started running a month ago |
| 2. | ↑ | And my Kobo makes it very easy to queue anything interesting with it's ability to synch with Pocket |
| 3. | ↑ | Although I don't play a lot of guitar these days, I can still pick one up and fairly adeptly bash out some scales and chords and EVH inspired finger taps |
| 4. | ↑ | It helps that Matt Haig is a fucking brilliant and highly readable author |
| 5. | ↑ | Einstein's Dreams, Satiristas, Oor Wullie compendiums, for example |
| 6. | ↑ | I suppose this post could have been 11 words long… |