Short post for a short week…
That feels like a copout from a guy who doesn't have a job and therefore doesn't pay much attention to weekends and whether or not they're long…but there it is. I like to call it "keeping a normal schedule".
---
It's not like I'm not working. I'm simply not getting paid…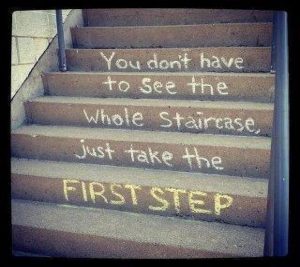 I've been taking online courses about freelance writing*1short to medium-term income and listening to podcasts about how to self-publish*2long-term goals and income. Both are robust topics and I'm grateful there are people who will share their experiences and knowledge for a reasonable cost or, in the case of podcasts, for free.
It's a lot to take in. It's hard to stay motivated if I look at the big picture, so I'm just concentrating on the next step. It's kind of reverse AA; I'm trying to not give something up. Or maybe it's exactly like AA and I'm trying to give up an old habit that was killing me*3the rat race.
---
I Deleted…
…Twitter and Facebook from my phone.
Twitter was bumming me out. I muted everything I could think of that had to do with politics, but the digital version of that shit is just as greasy as the real world version. It kept squirting through like a shart. Instead of getting shit in my pants I got shit in my brain.
Facebook was making me feel tired. I can't explain why*4I know why, I just can't explain it because it's none of your business. All my websites will still post to FB via IFTTT and I'll still look at it on the laptop most days but I need to dedicate more time to other things.
I like Instagram better because my feed is all dogs. I look at it once or twice a day for 10 minutes. Pictures of dogs are nice.
It's been less than a week and I feel a little better already.
---
Libraries aren't quiet anymore…
I went to my local library today. It was full of noisy kids doing noisy kid things. That's good, I think.
The library is doing the best job of any organization I can think of with keeping itself relevant in the face of accelerating change. If that means no old spinster in a cardigan shushing everyone, fine, but I need a new quiet place with no kids. Maybe I'll start hanging around the local A&W.
---
Book of the week…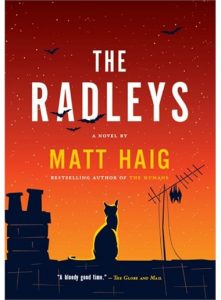 The Radleys by Matt Haig
I read this book from cover to cover yesterday. I can't remember the last time I read a book in one day.
Matt is a gifted writer. So gifted that he kept me interested in a book about vampires. I used to be able to say I didn't like vampire books. Now I can't. I like this one. I think it could be a decent movie too.
If you'd like to buy The Radleys (or anything else), please click here to go to !ndigo.ca and I'll get a little financial reward for sending you there to spend your money.
---
To everything – turn, turn, turn
There is a season – turn, turn, turn
And a time to every purpose under heaven
Woosh…
| | | |
| --- | --- | --- |
| 1. | ↑ | short to medium-term income |
| 2. | ↑ | long-term goals and income |
| 3. | ↑ | the rat race |
| 4. | ↑ | I know why, I just can't explain it because it's none of your business |